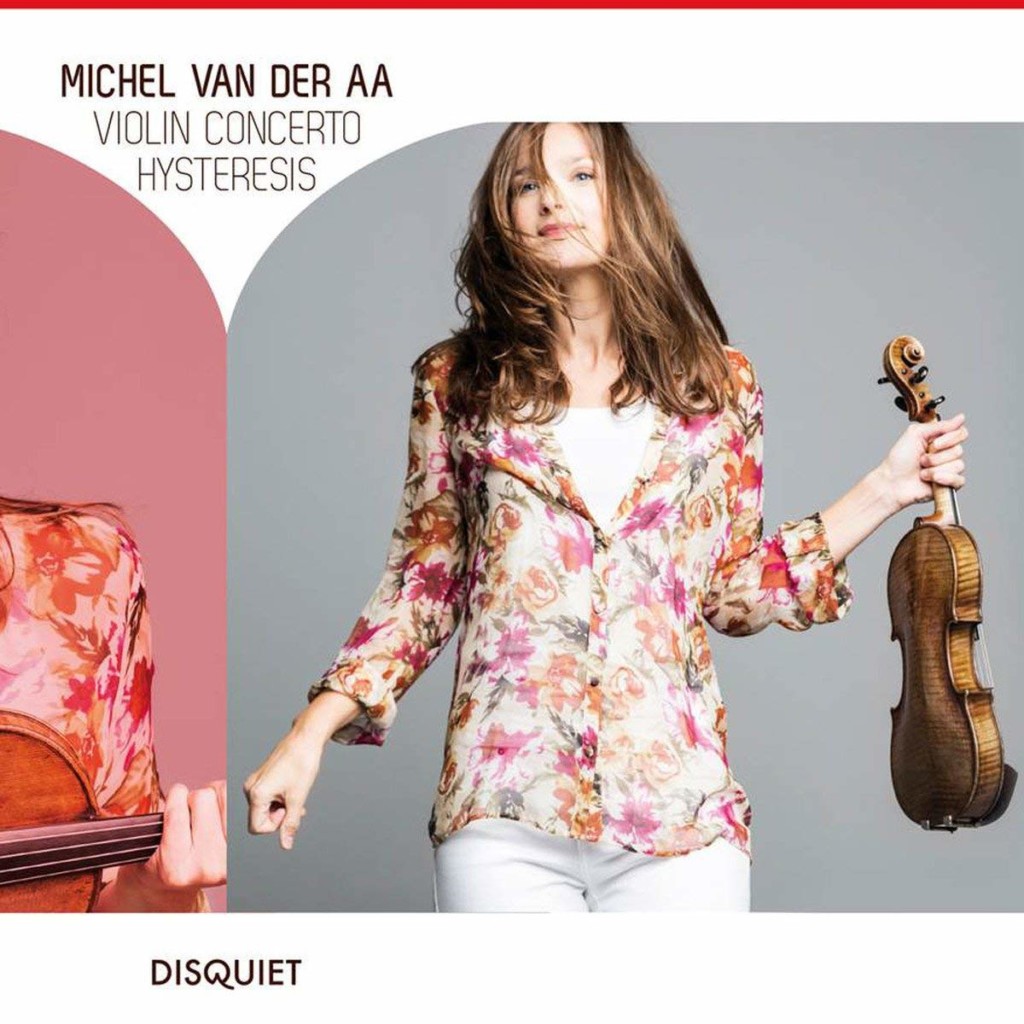 Michel van der Aa: Violin Concerto - Hysteresis by Janine Jansen
Janine Jansen, Michel van der Aa
Stream Online
About the Album
Michel van der Aa's Violin Concerto for Janine Jansen received its first performance on 6 November 2014 in Amsterdam, with the Royal Concertgebouw Orchestra conducted by Vladimir Jurowski.
Van der Aa has described the partnership of Jansen and the RCO as his "dream team". It combines an orchestra with whom he now has a long-standing and intimate relationship, and a soloist with a magnetic stage presence and a heart-on-sleeve style of playing, ideally suited to Van der Aa's direct and physically expressive music. As "house composer" for the RCO since 2011, he was able to work unusually closely with the players, checking details throughout the period of composition. He has also been free to write the works he chooses. In this case, it was Jansen's personality that served as inspiration, and the composer claims that "If Janine had played the flute, I would have written a flute concerto."
The piece has its roots in the classical concerto – unusually for him, Van der Aa hasn't even included any electronics – but he couldn't resist giving it a distinctly theatrical quality. "As an opera director, I love the theatrical possibilities of having someone who is the embodiment of the work." The theatre begins in Jansen's presence and personality, but extends across the whole stage. The lead violinist and cellist are drawn in as secondary soloists, and with Jansen often form a trio of their own.
Their energy spreads outwards to three percussionists, harp, the string groups and finally the whole orchestra. Those lines of transmission are articulated visually as well as aurally – the three percussionists are spaced among the orchestra not only because of the way that distribution sounds, but also because of how it looks. Visual considerations extend to the stage lighting and even to the type of dress the soloist wears. "Yes, I am a control freak," admits Van der Aa, "But in addition to the music all these aspects are of great importance to the total experience."
The concerto is composed in the traditional three movements. Van der Aa describes the first as abstract, the second as more direct and melodic, and the third as very fast, performed at breakneck speed and close to the edge of possibility. Like Van der Aa's other recent pieces – the opera Sunken Garden and the clarinet concerto Hysteresis – it also includes allusions to popular styles; in this case to jazz and bluegrass. With no electronics or video, the alter ego role familiar from many other Van der Aa pieces is taken up by the orchestra, which mirrors and balances the soloist, rather than playing a traditional accompanying role.
Track Listing
1

Violin Concerto: I.

8:37

2

Violin Concerto: II.

8:07

3

Violin Concerto: III.

8:40

4

Hysteresis: I.

11:45

5

Hysteresis: II.

5:42
Album Info
Release date: January 20, 2016
Label: Disquiet Media
ASIN: B0186KU0GE
Number of discs:‎ 1